I have a passion about recycling projects and for easy diy! Crafts and creations that everybody can do, even the kids! And if I use materials that are almost useless, I love them more. Oh yes, I have bought a few ring bases that I discovered their size is not the large enough to use them for my buttons! So? what to do with them? Not though them away of course, but let's see how we can use them and create cute and hippie rings, perfect to wear them all the time!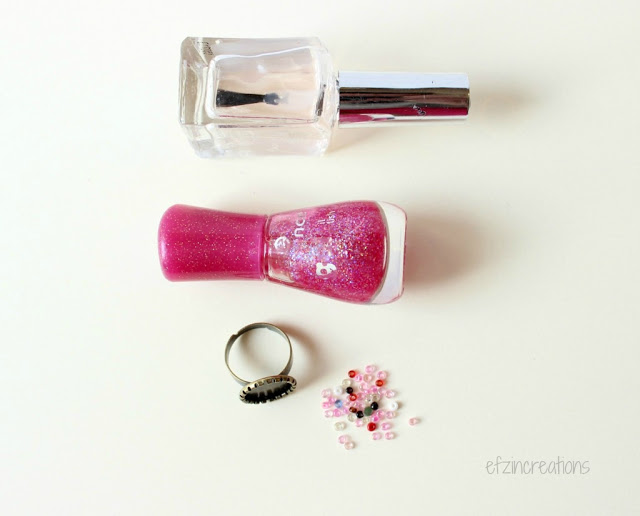 Materials:
– Nail Polish (one without color and one with glitter)
Ring 1
: Let's start with the first ring, the easiest one! All you have to do is to add your nail polish with glitter in your ring base. Just have in mind to cover it well. Let it dry and your ring is ready!
Ring 2: For the second ring we are going to use a colorless nail polish and tiny seed beads we have in your favorite colors. Cover the base ring with the nail polish and add the beads in order to cover the whole tray. Let it dry for a few minutes and then pass it again with the same nail polish in order to make it more stable and shiny! The second ring is also ready!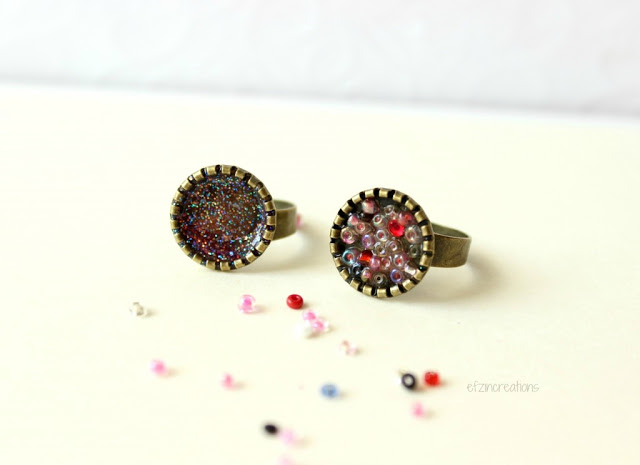 Aren't they really easy to make and so adorable???? I have actually made a few of them, with my princess,  as gifts to her friends and they loved them!
PS. I am proud that the specific Jewelry making tutorial is also in the Pandahall Blog!