I usually do not wear lipstick everyday, but lately I am in love with pink shades in my make up and the lipstick is become mandatory! Well… Spring is officially here and what is Spring without colors? There are so many pink shades… really they are! Pink pastel, Pink frost, dusty pink, red-pink, hot pink… that's why I will share with you my favorite three shades of pink that you can enjoy every day!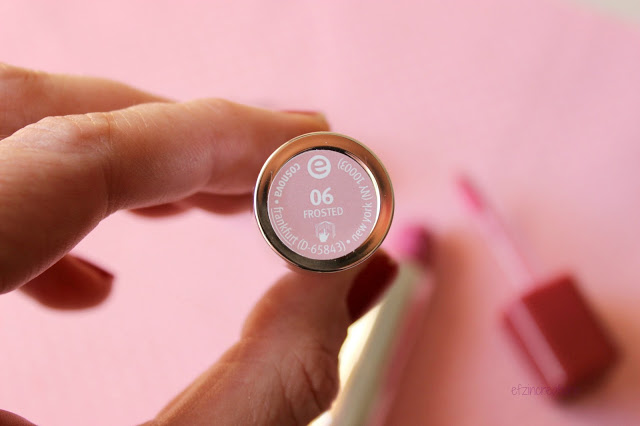 Essence 06 Frost lipstick
…amazing for your early in the morning make up. Pastel, romantic, with a beautiful sparkle in a beautiful frost color. Why I love this one? Because I can wear it in my office. A distinctive lipstick perfect to combine it with every kind of make up! It's price is really great! The only problem with this lipstick is its stability. I wish it would last longer. Of course with a lip pencil you can make it more stable!
Essence Sparkling Miracle 07
… my favorite color! I absolutely adore this pink shade! A gorgeous pink brown color, in a lipstick that you can enjoy every time of the day! Use again a lip pencil to extend its stability!
Last but not least, Essence Make a Statement 06! It's color? A deep red-pink shade, gorgeous to enjoy it mostly for your night exodus. A liquid lipstick that really is stable and is easy to apply it! I liked the feeling of this lipstick on my lips and how fast and easy you can use it! The only problem with that? I am not a woman who prefers bold colors in my daily make up and that's why I cannot enjoy it as much as I wanted!
Three lipsticks, three pink shades perfect for your everyday style! Romantic, casual, sexy! I love them all and I have to admit that I use them a lot lately!
What is your favorite lipstick color for this season my ladies????
mats mouts