There are these moments that you desperately want to feel like a kid again! You know, doing whatever you like without thinking what the others think and feel sooooo happy! And yesterday I was in that mode, because a few years ago I was really crazy to wear Christmas cute jewels and brooches and to decorate my mobile and my bag and to have always something cute to offer… small ornaments or yummy chocolate bites! But then, I start working and having too many things to do in daily basis, that I got serious and stop all this crazy things!
Christmas is my favorite period of the year, because actually it were these amazing days that my family was together and having fun all the time! And this exactly is what I want to do with my kids and have the chance to feel like a kid again! And I did it…Of yes! When I saw this amazing red and green paper drinking straws somehow I imagined them not in a glass but on me! With cute ribbons and something tiny as a sparkling detail. Christmas Elf Brooch anyone???
Materials:
– Christmas Drinking Straw
– Glue
– Ribbon
– Pin
– Something cute ( a button or a tiny star or a tiny ornament!)
– Scissor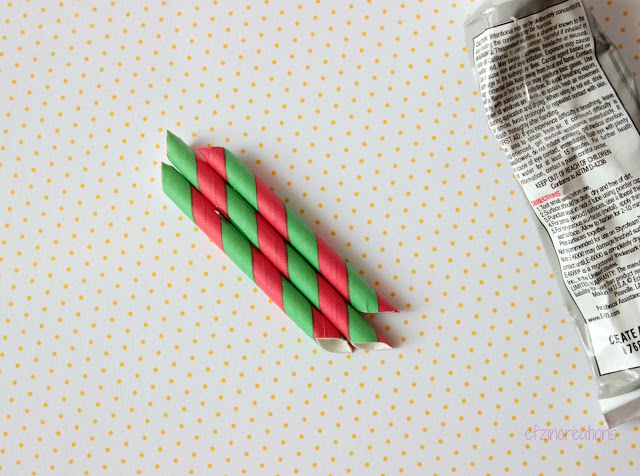 Cut the drinking straw in small pieces, at least three of them and combine them in a way that they will create the "base" of your brooch. Add as many straw's pieces as you wish. Put glue and connect them together.
Use a piece of ribbon to make them more stable and at the same time to add more color and to decorate it. To make it more childish and more elfish, glue your button, star or ornament and let it dry!
And they are ready! I made two for me and I love them so much that I will definately create more for my friends.
Today I am wearing my button Christmas brooch and I feel so… elf! After all crazy little moments are the most memorable!
So are you ready to create your own Elf Brooches???