DIY Necklace with Rainbow Drinking Straws, because Summer is near and we love color and hippie style this period. So, join me to create an amazing necklace!
Beautiful day and the great opportunity to have a walk and for shopping therapy of course. One of my favorite shops to visit everytime, is Tiger Stores. The truth is that everytime I visit this store I discover more amazing things from their product list, especially at the beginning of the season. So, when I discovered these Rainbow Paper Straws, it was love from first sight! I cannot recall if I have mentioned this before, but I always liked to have strange collections. So I collect not only coffee cups, but also pom pom, tea flavors, notebooks and of course paper drinling straws. I have them in a majon jar and I really enjoy play with them everytime I need one for my cold coffee. Straws with stripes or polka dots or little hearts or monochrome… and now with rainbow colors! As you can guess, I had somehow to use them!
DIY Necklace with Rainbow Drinking Straws – The materials :
– Drinking paper Straws
– Thin cord
– Scissor
– Hot Glue
– Button
The truth is actually that I have figured out a few crafts to use my straws, but I have declined all of them so far. The main reason is that I wanted to create something wearable. Afterall summer is close and I adore colors in my everyday look. So at the beginning I thought to have a pin, like the one I have created for Christmas. But I wanted something I can wear with vest tops. And then I start cutting the straw in small pieces. This is actually a tip, if you cannot decide what to do, just start playing with the materials you have. So small pieces and of course not with the same length.
I think Summer is the perfect period for experiments. Jewels with materials that you have never used before, with many colors and of course with a unique style. Of course we also adore minimal jewels also! So jewels with cork or leather or fabric scraps, denim and many more. But this time definately with paper straws. So just put together the straw pieces in order to create a rhombus. Hot glue and ready!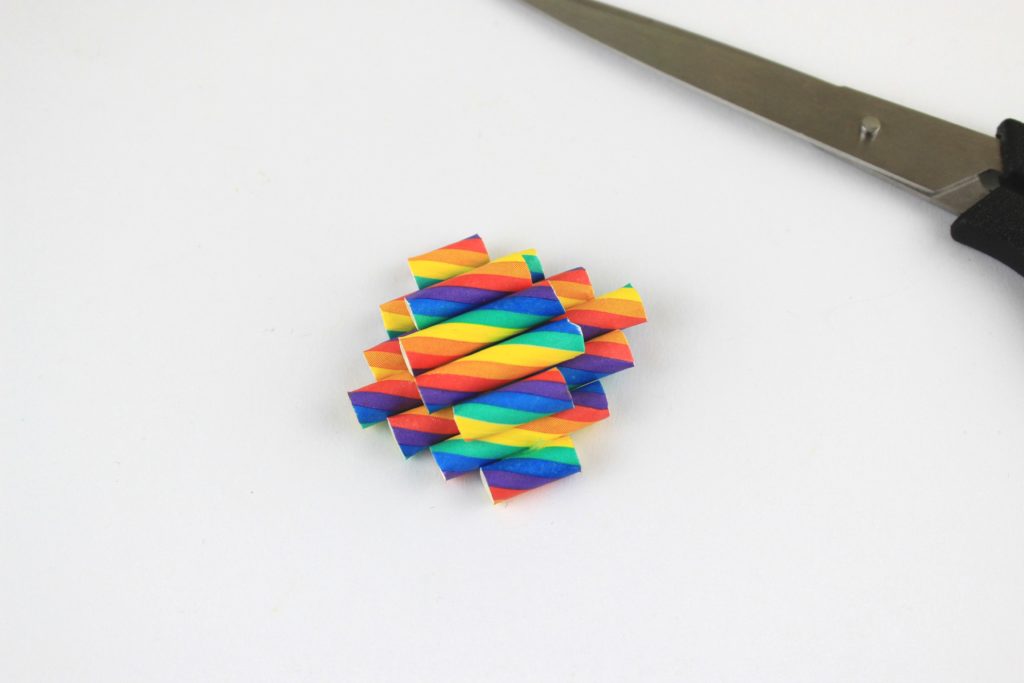 That was the moment that I realized that the glue was not hidden and the rhombus actually was not that beautiful! I had to figure out a way to cover the glue because I really wanted this necklace. The solution actually was easy. Just cut more pieces from the straw and glue them on the rhombus!
That was fun! Beacuse you can cretae whatever schema you want. A small blue piece on the top and my charm is actually ready!
And what about the cord or chain? Cord and blue one actually! Something simple but at the same time stable. Just cut a piece of thin cord and create a noose in the edge with a simple knot. Pass the cord from the charm with the drinking straws and then pass it also from the button. Another simple cord and our closure is ready.
So, what do you think? This was really easy, right? Following the same procedure we can create small masterpieces like key holders and earrings and brooches! Actually this is also an activity for the kids.
So, what kind of jewels do you enjoy this period???
Happy Crafting!!!!
mats mouts